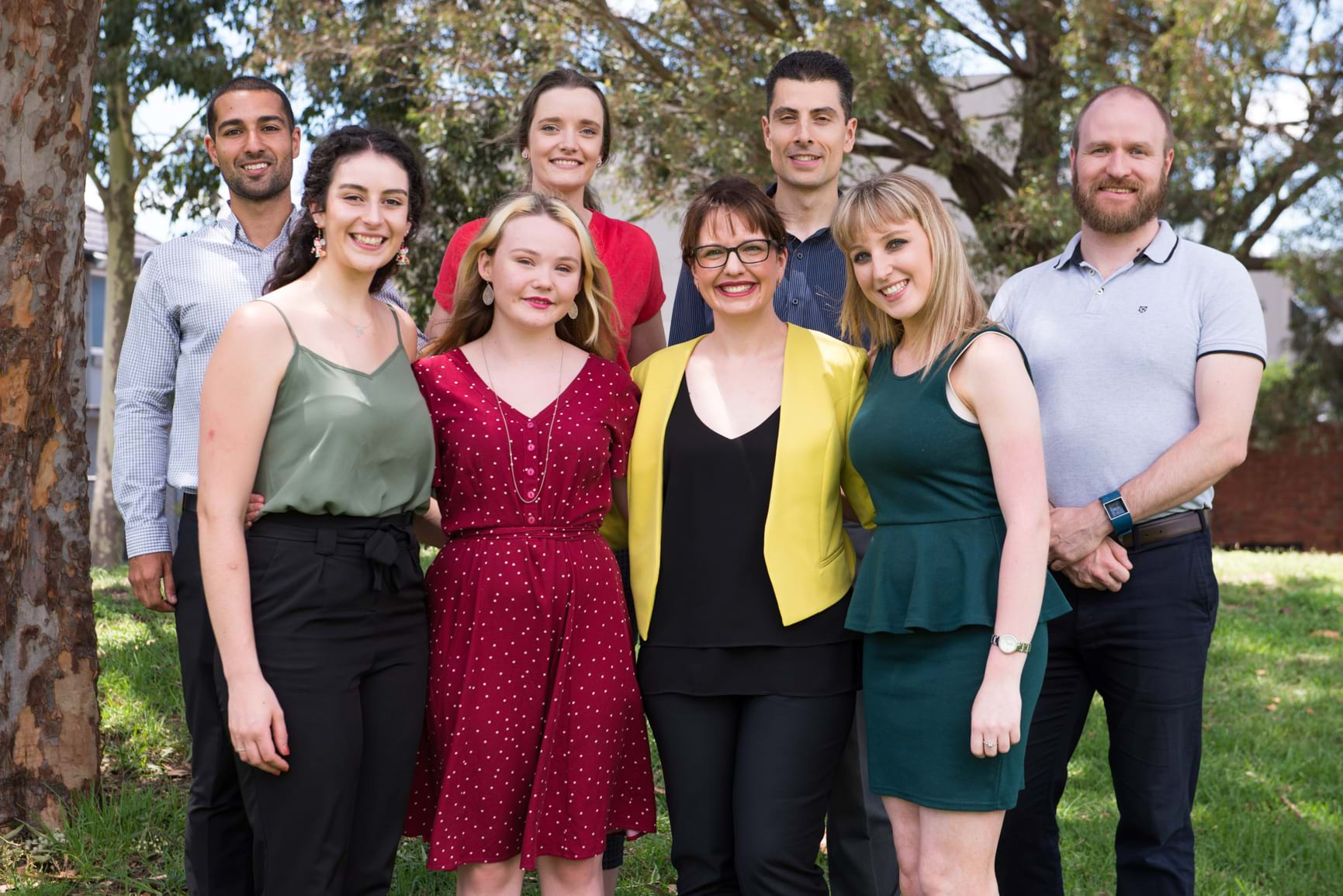 EXPERTISE IN THE HEART OF ESSENDON
Our practitioners have been selected thanks to their expertise, positive caring approach to their work and willingness to 'partner with the patient' to achieve great outcomes.
Our team works together to ensure every patient benefits from clinically proven treatments and to provide the support they need to rediscover a healthy life.
Peter Vitale - Physiotherapist
Peter leads our Essendon Physio team and is a well-known practitioner with Melbourne's leading surgeons and medical specialists.
Known for his accurate diagnosis and manual treatment skills, Peter's areas of specialty include post-operative rehabilitation, sport physiotherapy, jaw physiotherapy and vestibular physiotherapy.
He has worked with many professional athletes, including A-league Soccer and elite tennis players.
Peter delivers many professional courses in post-operative and vestibular physiotherapy and brings an emphasis on helping patients achieve improvements in function and reducing pain.
Lara O'Dea - Physiotherapist
A highly supportive professional, Lara has experience in hospitals and community health environments in both Australia and overseas.
Lara's speciality is helping patients with pelvic instability, neck and shoulder pain, vestibular problems as well as treating issues associated with pregnancy.
Lara has worked with football and netball teams and is a regular health presenter at schools. She brings an air of positive engagement and commitment to patients with persistent and challenging conditions.
Lara is currently unable to accept new referrals.
George Mcheileh - Physiotherapist
George's contributions to our sports physio stream are invaluable. As a professional soccer player, experienced sports trainer and strength and conditioning coach, George understands the demands of high level training and the importance of injury prevention and management.
George has experience working with a range of age groups and is particularly skillful at working with children.
His key interest areas include injury prevention, acute injury management and sports rehabilitation.
Hayley Owens - Accredited Exercise Physiologist
A dynamic driven member of our team, Hayley partners with her patients to manage chronic conditions and persistent pain.
Hayley is a leading expert in exercise plans for cancer patients; an emerging field which helps patients manage pain, regain function and recover following chemotherapy and radiotherapy.
Hayley also helps patients with weight loss, diabetes and mental health.
Hayley thrives on researching the best evidence-based treatments and partnering with her patients with education and support.
Craig Harrison - Accredited Exercise Physiologist
Craig is a highly experienced and sought after exercise physiologist, known for his attention to detail and positive approach.
One of Melbourne's leading practitioners in treating lower back pain, Craig's specialties are helping patients return to an active life after surgery or sporting injury and managing persitent pain conditions such as tendinitis and bursitis. He has helped thousands of people return to an active life after an injury.
With experience in occupational rehabilitation, manual handling retraining and work hardening programs, Craig is well positioned to help those recovering from injuries achieve their return to work goals.
Nicole French - Director | Accredited Exercise Physiologist
Nicole is the driving force behind the practice and one of Australia's leading authorities in the use of exercise to manage chronic diseases and weight loss.
A passionate advocate for better access to healthcare, Nicole is an expert contributor to Diabetes Victoria and experienced Occupational Health Consultant.
Nicole is a regular speaker at community health events and has a regular show on North West FM.
Nicole is currently unable to accept new referrals.