What are Respiratory Disorders?
Respiratory disorders encompass a number of conditions that impede normal lung function and prevent a sufficient amount of oxygen supply to the vital components of the human body.
A person's ability to perform normal physical activity will be impacted by a respiratory disorder.
---
Common symptoms of a respiratory disorder:
Shortness of breath
Reduced ability to get air into the lower parts of the lungs
Increased sputum and secretions in the lungs
Difficulty in expectorating (coughing up) sputum to clear the airways
Reduced lower chest expansion during inspiration (breathing in)
Shallow and increased upper chest breathing during inspiration
Irregular breathing pattern
Reduced exercise tolerance due to breathing difficulty
Chronic cough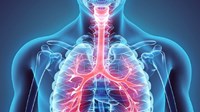 Clinical Experience and comprehensive assessment play a large role in your rehabilitation outcomes.
Our team has experience in working with the following conditions:
COVID-19 recovery and Long COVID

Chronic Obstructive pulmonary disease (COPD)

Respiratory infection

Pneumonia

Bronchitis
Bronchiectasis

Emphysema

Post surgery/post trauma: rib fractures

Cystic fibrosis
What is chest therapy used for?
Respiratory physiotherapy involves a number of airway clearance and breathing techniques to assist in maximising air entry into the lungs as well as improving lung function, enabling people to return to a higher level of physical function:
This may include:
Deep breathing exercises
Postural drainage
Forced expiratory techniques (huffing or coughing)
Use of equipment: with Positive Expiratory Pressure (PEP) devices such as bubble PEP and flutter or acapella
Incentive Spirometer
Postural mobility
Suitable home exercise and conditioning program
Chest physio is proving increasing beneficial for those recovering from COVID-19 in conjunction with individual medical advice. If you are COVID positive and in need of care, we are here to help via telehealth and during your recovery we can assist you with in person care to support your health longer term.