About The Clinic
When you only want experts who are experienced and trusted, you have arrived at the Melbourne Vestibular Clinic.
Located within Essendon Physio Group, we are a group of specialised physiotherapists and clinical exercise physiologists who can help you return to a life without dizziness. Our programs are individually tailored to ensure the best results so that you can recover from your dizziness and return to your pre-dizzy state.
Our clinicians have undertaken further studies in Vestibular rehabilitation and are specifically trained in Vestibular assessment and rehabilitation. We have a purpose built rehabilitation facility to support your care and are conveniently located on Keilor Road Essendon with nearby public transport and ample street parking to ensure a smooth start to your health care journey.
Feel like you've tried everything or just have no one to help?
Many of our clients have come to us having lived with a vestibular disorder for a number years without improvement, are unable to find help, or have been treated for an alternative condition therefore their treatment to date has been ineffective.
Whatever the case may be, we can help.
Our Vestibular rehabilitation team will provide you with a diagnosis and support you through your rehabilitation plan. If you require further opinion, our trusted network of ENT's and Neurologists are on call and ready to help.
Together we will help you achieve more than what you thought possible.
How Can We Help?
How do we help?
When coming in for a vestibular assessment, you can expect to have our physiotherapists use a number of assessment measures to determine a diagnosis. They will then take the time to explain your condition, and map out your rehabilitation plan which may include:
Vestibular Physiotherapy

BPPV treatment and BPPV exercises

Cervicogenic treatment

Balance exercises

Referral to our Exercise Physiologists for vestibular rehabilitation programs individualised for:

Vestibular Hypofunction

Vestibular Neuritis

Meneire's Disease

General balance training

Referral to other health professionals (ENT specialist, neurologist, audiologist)
Our team will thoroughly explain your condition, and provide you with continued support and understanding throughout your rehabilitation.
All programs are individualised based on your symptoms and goals. We are specialists in vestibular disorders, and can provide reassurance and assistance alongside rehabilitation exercises to help you get back to your daily routine.
How is our work supported by research?
Research demonstrates that individuals with dizziness (where the dizziness stems from a vestibular condition) get the best results from a comprehensive and supervised rehabilitation program compared to home based exercise alone.
Our practice combines both in clinic supervised exercise as well as a individualised home exercise program to achieve the best results.
We provide an industry leading service which combines:
Comprehensive expert assessment

Time to sit with a rehabilitation clinician to talk through your diagnosis in language that is clear and easy to understand

A personalised management plan which maps out the steps it will take to get you return you to your pre dizziness function

1:1 Vestibular rehabilitation sessions combined with a tailored home exercise program
Specialist Treatment
Whether you are trying to find a diagnosis, been living with a disorder for some time or have just started experiencing symptoms, we can help.
Vestibular Physiotherapist Peter Vitale developed the Melbourne Vestibular Clinic within the Essendon Physio Group practice, having recognised the need for comprehensive and specialised assessment and treatment for those experiencing Vestibular disorders.
It was important to him that individuals needing specialist assistance regarding diagnosis and treatment had access to this service locally and without waitlists.

Our Vestibular rehabilitation team consists of Physiotherapists and Accredited Exercise Physiologists that work closely with GPs, ENT's and audiologists to help individuals experiencing symptoms of Vestibular disorders.
Our collaborative approach allows for efficient diagnosis, treatment planning and rehabilitation commencement to help you find your steady feet as soon as possible.
You can be assured that you will have a better understanding of your condition and symptoms following initial assessment, and our team will continue to collaborate and case conference to uphold the latest management techniques and strategies.

In a study of patients that completed a course of treatment over a 6 week period under the care of our vestibular clinicians, all individuals reported significant improvement in their dizziness.

On average, they had 87% recovery from their dizziness and returned to 99% of their pre dizziness activities.
Frequently Asked Questions
---
What is vertigo? Do I have to live with it?
Vertigo is the sensation of being in motion when you are not moving. Vertigo can be described as the sensation spinning, rocking, or tilting with everyone's experience of vertigo being a little different. This is why in a consultation; your practitioner will ask you to explain what you mean by vertigo. Vertigo is a symptom of many different conditions which a trained professional can help diagnosis and treat.
Does rest help and does it go away by itself?
Depending on the cause of your vestibular symptoms, rest can in some instances be the best option for a short time (when you are very sick or nauseous). However, the likelihood of your symptoms completely resolving without intervention is rare. Depending on your condition, your symptoms may improve over a few days, however some symptoms can remain for quite an extended time and continuing to complete daily activities is important to reduce sensitivity to movement.
I was told I have vestibular migraines, but I don't get a headache. Is that still a migraine?
Vestibular migraines are a little different to a 'typical' migraine. Often someone with vestibular migraines won't have a headache as such. It can be a combination of a few symptoms which might include head pressure or fullness, nausea, sensitivity to motion, ringing in the ears, sensitivity to light or sound, dizziness, imbalance, and changes in how you see or hear things.
Why can't I just do home exercises?
Home exercises can make up an important part of someone's vestibular rehabilitation. The more you repeat the exercises, the better the improvements we can get. One important element is variation; that is why we like to see someone often. This means we can test what might be irritating you, develop an appropriate exercise, and progress it once you have adapted.
Does anxiety and stress make vertigo and dizziness worse?
Yes, it does! While anxiety can have its own symptom of dizziness, it is not unusual for anxiety to increase someone's vestibular symptoms. Much like stress, our body reacts to anxiety in a way which can cause more stress on our symptoms, think of fight or flight. A lot of people with vestibular disorders will also note anxiety specifically around their symptoms or irritants.
My neck is sore, can this cause dizziness?
Neck pain or tightness can cause dizziness, this is known as cervicogenic dizziness. Your trained physiotherapist can assist you with this to reduce your neck pain and improve your movement.
Vestibular Physiotherapy is a highly specialised area and we are proud to bring it to the community.
We aim to achieve same day appointments to be able to help anyone that needs us.
Can't get into the Essendon clinic?
That's ok, we deliver our Vestibular services all around Australia via our online platform.
---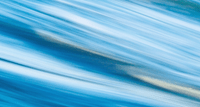 READ OUR LATEST VESTIBULAR BLOGS